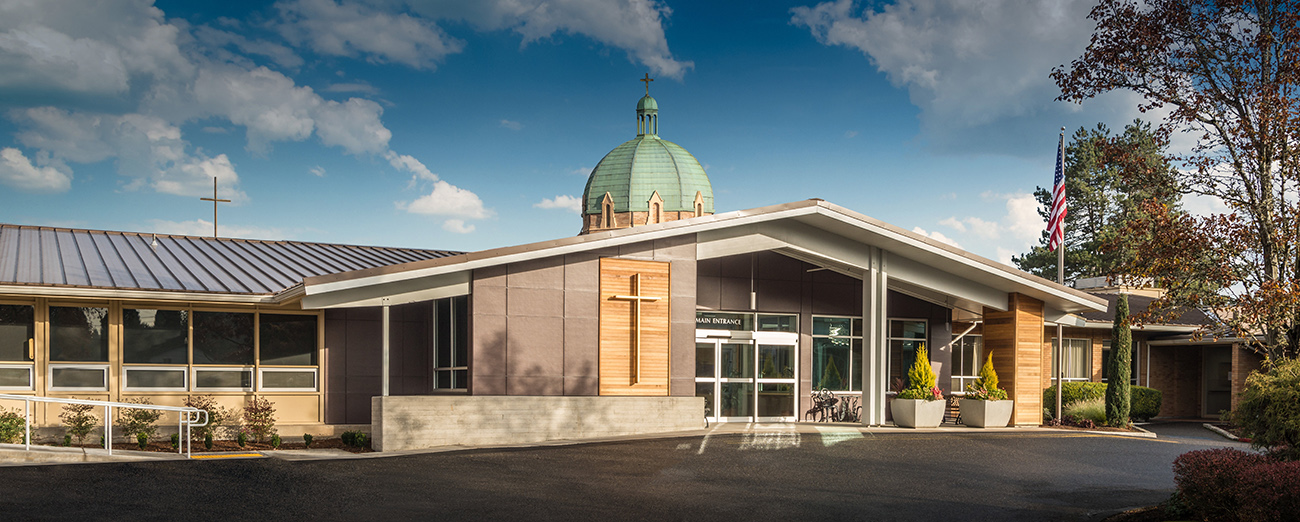 Maryville has an IMMEDIATE opening for an experienced, full-time Maintenance Tech in Beaverton, Oregon. We are seeking a team player with the demonstrated ability to help maintain Maryville's building, grounds, equipment, and utilities and to contribute as needed to maintenance efforts elsewhere on the campus of the Sisters of St. Mary of Oregon. This is a full-time position, Sunday through Thursday, 7:00 a.m. - 4:00 p.m.

Under the direction of the Maintenance Supervisor, the Maintenance Tech will be responsible for:
routine preventative inspections of Maryville's resident rooms, common areas, and building exterior
regularly accessing and servicing equipment in the attic or under the building
minor plumbing repairs
painting
repair of doors, locks, walls, floors, lights, windows and ceilings
floor stripping and waxing
installing, moving, and removing equipment and furniture
miscellaneous repairs in resident rooms
changing air-filters on HVAC equipment
pressure-washing entrances, pathways, and parking lots
inspecting the roof and cleaning gutters
refuse handling and disposal
ensuring compliance with safety regulations and accident prevention rules
recommending material and equipment purchases when replacements are needed
performing other tasks as assigned, including tasks in and around other campus facilities

Specific position requirements:
prior maintenance experience in commercial or institutional setting (preferably a long-term care or rehabilitation facility or a hospital)
the ability to pass the background check required of all campus employees
the ability to work independently and as part of a team
the ability to take and follow directions, including the ability to prioritize and respond quickly and effectively to Maintenance Department requests
willing to perform on-call emergency services when available (for a minimum of 2 hours of pay)
positive interpersonal skills, including the ability to work with and around a diverse workforce and clientele in a cooperative, congenial, and polite manner
the ability to bend, stoop, kneel, stand, and walk for prolonged periods
the ability to occasionally lift at least 100 pounds and regularly lift at least 50 pounds
the ability and motivation to maintain regular attendance
Compensation depends on experience, and includes full benefits: medical insurance (which covers naturopathy, acupuncture, chiropractic care, and massage therapy); choice of PPO or HMO dental insurance; vision insurance; 100% employer-paid life and disability insurance; an employee assistance program that provides free counseling, free legal help, free financial planning and home-buying assistance, and many other helpful services; and generous, 100%-vested employer contributions to the campus retirement plan whether employees contribute or not.

To apply, please complete our online application, submit a resume and three references (at least one from a former supervisor who is willing to discuss your past performance).
---
More about Maryville
Maryville is a skilled rehabilitative and intermediate care facility in Beaverton, Oregon, established in 1963 by the Sisters of St. Mary of Oregon. For more than 50 years, it has consistently been top-rated and regionally recognized as an outstanding living environment for men and women who need ongoing, caring attention to their health and social needs. Earning a five-star ranking from the Center for Medicare Services and honored by the Oregon Patient Safety Commission for two consecutive years, Maryville currently has 181 beds, including 16 for memory care and 52 for clients seeking short-term physical rehabilitation.

Who are the patients at Maryville?
Maryville serves patients who need short-term care and rehabilitation while they recover from a medical challenge, but most of Maryville's patients are seniors, and most will need full-time care for the rest of their lives.

What Maryville employees say:
"I came to Maryville because the facility was so nice and inviting. I stay at Maryville because my residents and co-workers are wonderful and so special to me. It's like a second home."

"I have worked other places, and I feel like Maryville just has a special feeling. You can tell people are happy here."

"I came to work here because I heard so many good things about Maryville. It has a great reputation, and now I know why."

To meet the Maryville family, visit https://youtu.be/WQQnybZFpkU
This is a non-management position
This is a full time position

Visit
Careers
at Sisters of St. Mary of Oregon Ministries Corporation